Back to Bertinelli in Medesano, Italy for my good old friend and Consorzio Parmigiano Reggiano's newly elected president Nicola Bertinelli, for some more decorative mural work in his amazing restaurant disco and pool, where I ve also created a 3×4 meter 4 colors stencil tribute to famous 60's Italian classic movie IL SORPASSO by Dino Risi. Very proud of this, it s always been one of my favorite movies ever, such a great affresco of the Italy I ve grew up in.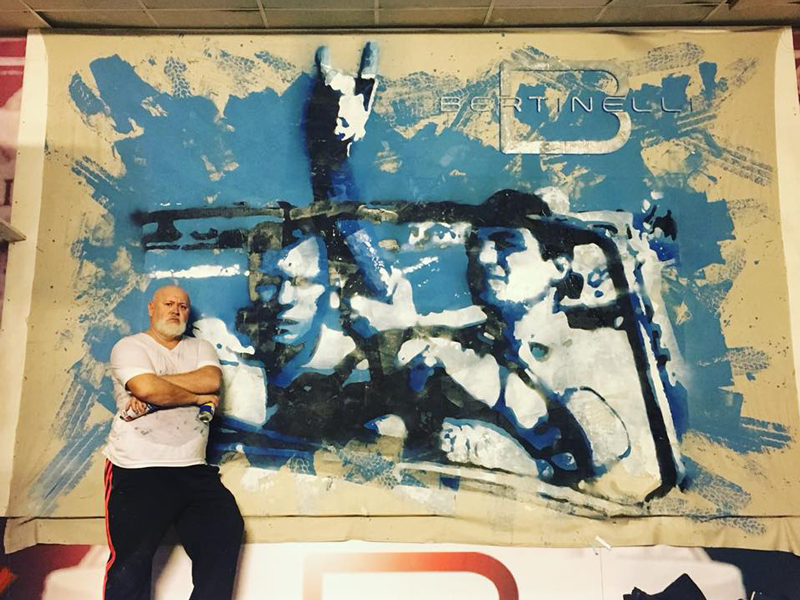 For the 30th Anniversary of the release of their record "Acthung Baby" the band U2 have put back on their…
Ibiza, May 24th 2021 Commissioned by the Restaurant "Mar y Tierra" located in the Port of Santa Eulalia, the mural portrays…
The trees are the key to slowing climate change and ensure life on Planet Earth. Tree of Life is the tribute work of the artist Flavio Kampah for Ecobnb.