Welcome to the brand new reloaded F CK website. Hope you'll like and enjoy the new look. And to celebrate, here are some pictures of our F CK billboard in the heart of Hollywood, near the famous corner of Sunset and Vine Boulevards! Photos by Katja Kulenkampff at Oculo.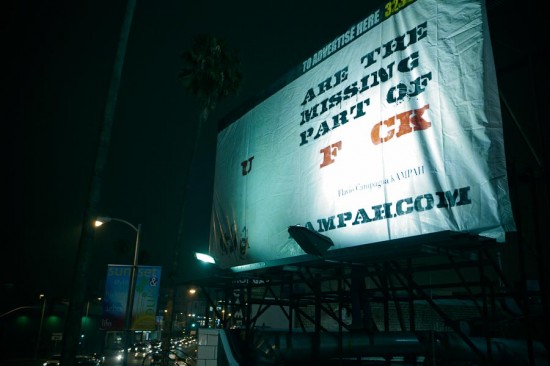 For the 30th Anniversary of the release of their record "Acthung Baby" the band U2 have put back on their…
Ibiza, May 24th 2021 Commissioned by the Restaurant "Mar y Tierra" located in the Port of Santa Eulalia, the mural portrays…
The trees are the key to slowing climate change and ensure life on Planet Earth. Tree of Life is the tribute work of the artist Flavio Kampah for Ecobnb.