While in Parma, my home town, we had the victory of the 5stelle political party as major of the city. This could be a huge beginning for a new kind of popular democracy in our country, and an example for the rest of the world. The winning candidate, Federico Pizzarotti is a man of the people and the new party has in the program to listen to people first and with no financial assistance whatsoever. Let's hope it will work, it's a new beginning. To celebrate the moment I tag-added four stars to the original one in our repubblic's symbol, previously done for the 150th year celebration of the signing of our constitution.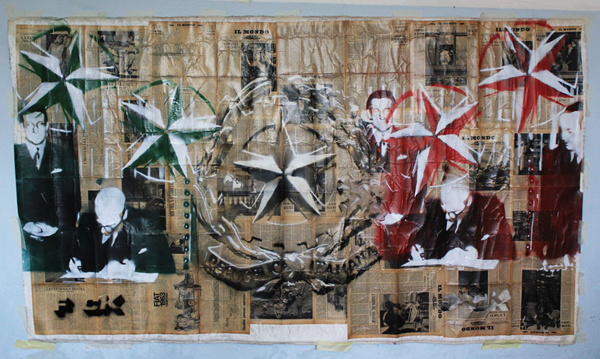 For the 30th Anniversary of the release of their record "Acthung Baby" the band U2 have put back on their…
Ibiza, May 24th 2021 Commissioned by the Restaurant "Mar y Tierra" located in the Port of Santa Eulalia, the mural portrays…
The trees are the key to slowing climate change and ensure life on Planet Earth. Tree of Life is the tribute work of the artist Flavio Kampah for Ecobnb.